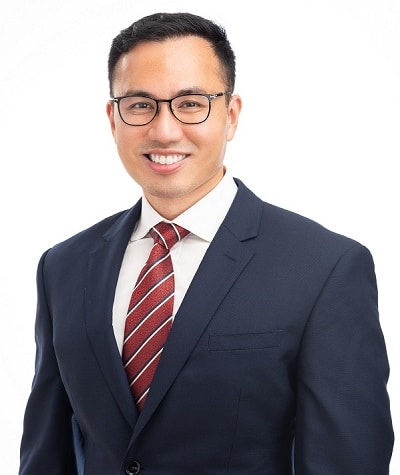 Dr Errol Chan
Consultant
MBBS, MMed(Ophth), MRCSEd, FRCSEd, FRCOphth, FRCS(Glasg), FRCS(Canada), FAMS
Specialty: Ophthalmology
General Eye Care
(Dry Eye, Eye Allergies, Contact Lens Problems, Stye & Eye Examinations)
Emergency Eye Care
(Eye Injuries, Eye Pain, Floaters, Vision Loss & Double Vision)
Standard & Complex Cataract Surgery
Refractive Cataract Surgery to Achieve Spectacle-freedom
Vitreoretinal Surgery for Retinal Detachments, Macular Holes & Epiretinal Membranes
Medical Retina Disease
(Macular Degeneration, Diabetic Eye Disease)
Uveitis and Inflammatory Eye Disease
Glaucoma Diagnosis and Treatment
Myopia Control in Children
Profile
Dr Errol Chan's practice centers on all aspects of general and emergency ophthalmology, with special expertise in cataract surgery, the medical and surgical treatment of retinal diseases, and uveitis.
Professional Experience
Dr Chan has international experience in caring for patients with eye diseases, having practised at some of the most prestigious eye centers in the world. To date, he has performed thousands of cataract and vitreoretinal surgery procedures.
Born and raised in Singapore, Dr Chan graduated MBBS from the National University of Singapore with Distinction and placement on the Dean's List, and completed Ophthalmology specialist training at the National University Health System.
He was awarded scholarship by the Retina Foundation of Canada to pursue a Vitreoretinal Surgery Fellowship at McGill University in Canada, well-regarded for its high-volume retinal surgery program. He was also accepted in the highly-selective Vitreoretinal Surgery Fellowship at the world-renowned Moorfields Eye Hospital London in the UK. With this experience, he offers a broad and current range of surgical treatments for retinal diseases. Having also trained in the Medical Retina and Uveitis Fellowship at Moorfields Eye Hospital London, he holds expertise in treatments for macular degeneration, diabetic eye disease, as well as in retinal vascular, choroidal, and uveitic eye conditions.
His clinical experience extends to providing a wide range of intraocular lens options for patients with cataracts, particularly individuals desiring spectacle-freedom. As a vitreoretinal surgeon, his special interests also include complex cataract and secondary intraocular lens surgeries, including iris- and scleral-fixated implants.
Most recently, he was Consultant Ophthalmologist in the UK, with a high-volume clinical practice in cataract and vitreoretinal surgery.
Professional Affiliations
Dr Chan holds Fellowship affiliations in Ophthalmology with all specialist colleges in the UK, Canada, and Singapore. These are the Royal College of Ophthalmologists UK, the Royal College of Surgeons of Edinburgh, the Royal College of Physicians and Surgeons of Glasgow, the Royal College of Physicians and Surgeons of Canada, and the Academy of Medicine Singapore.
He is also a member of the American Academy of Ophthalmology, the American Society of Retinal Specialists, the Vitrectomy-Buckle Society, and the European Society of Cataract and Refractive Surgeons.
Academic Activities and Awards
Dr Chan is a speaker at international Ophthalmology conferences, and is actively engaged in clinical research. He has been a clinical trial investigator of new treatments for retinal diseases, has authored more than 40 articles in textbooks and journals, and is a reviewer for leading Ophthalmology journals. Dr Chan was also Clinical Lecturer at the National University of Singapore, and has supervised the clinical and surgical training of Ophthalmology fellows and specialist trainees.
For his academic contributions, he has been recognized with several honors, including the Asia-Pacific Vitreoretinal Society Best Paper Award, the Cleveland Clinic Cole Eye Institute Fellows Research Award, and the World Glaucoma Association Travel Award.
Philosophy of Care
Dr Chan's meticulous approach emphasizes quality care, safety, honesty, and empathy. His personal ethos is to provide the most appropriate treatment for every patient to achieve the best possible vision.
Recognizing that eye conditions significantly affect daily life and can cause much anxiety, he connects with every patient at a personal level, affording as much time as necessary to help them understand their condition and treatment options. Every patient receives a personalized consultation involving an in-depth evaluation, discussion of all possible treatment options, and a recommendation based on the most current medical evidence and best interests of the patient.
Dr Chan is fluent in English and Mandarin Chinese.