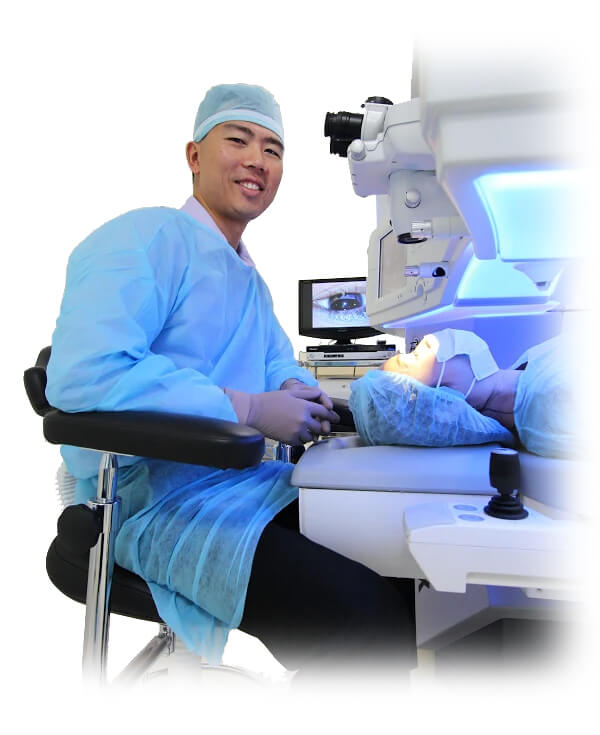 Dr Eugene Tay
Senior Consultant
MSc, MBBS (London), FRCSEd, FRCOphth (United Kingdom), FRANZCO
Specialty: Ophthalmology
General Ophthalmology
Refractive Surgery
ReLEx® SMILE
LASIK, iLASIK
Advanced Surface Ablation
(Epi-LASIK, LASEK, PRK)
Cataract and Multifocal Implant Surgery
Glaucoma Management
Retinal Disease Management
Oculoplastic Surgery
Profile
Dr Eugene Tay is the Senior Consultant, Ophthalmologist at LSC Eye Clinic, representing the eye cluster in Singapore Medical Group.
He is an experienced ophthalmologist who was Fellowship trained in Refractive Surgery at Gimbel Eye Centre in Canada, as well as in Oculoplastic (Eyebag & Eyelid) Surgery at Moorfields Eye Hospital in London.
Dr Tay has been in the practice of ophthalmology since 1999, having received both Basic and Advanced surgical training at the internationally renowned Moorfields Eye Hospital. Earlier in his career, he was a Consultant Ophthalmologist at the Laser Vision Centre in Singapore National Eye Centre. He has published in many international medical journals and participates regularly at international conferences.
Dr Tay has a special interest in all aspects of refractive surgery and is one of the few eye surgeons in Singapore who is fully equipped and experienced to perform the bladeless and flapless laser vision correction technique known as ReLEx ® SMILE or Refractive Lenticule Extraction, Small Incision Lenticule Extraction.
His other clinical interests include advanced cataract surgery, oculoplastic surgery, as well as treating and managing glaucoma, retinal diseases, dry eyes, allergic eye diseases, and complications arising from contact lenses.