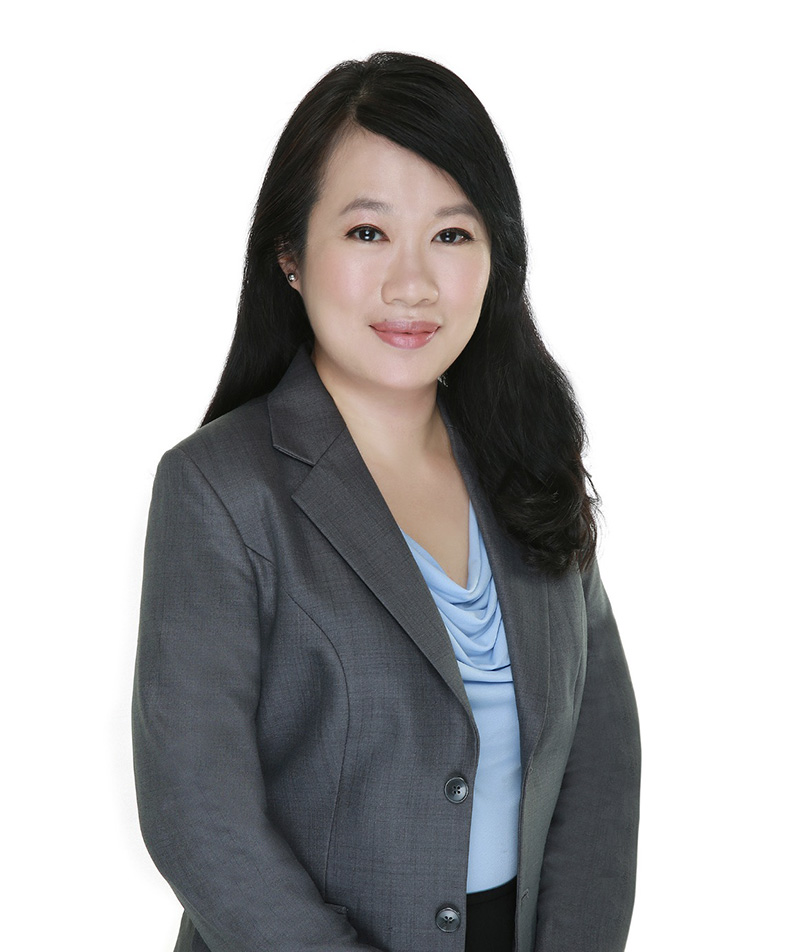 Dr Daphne Han
Senior Consultant
MBBS (Melbourne), MMed (NUS), FRCS (Edinburgh), FAMS (Ophthalmology)
Specialty: Laser Vision Correction and Lens Implant Surgery
Laser Refractive Surgery
Microincision and Laser-assisted Cataract Surgery
Implantable Contact Lens
Myopia Management
Age-related Macular Degeneration
Glaucoma Management
Diabetic Eye Disease
Pterygium Excision
Profile
Dr Daphne Han is a Senior Consultant Ophthalmologist at LSC Eye Clinic in Paragon. She has been in practice for over 20 years. She is highly skilled in an extensive range of laser vision correction surgeries such as ZEISS SMILE®, LASIK, LASIK Xtra, Advanced Surface Ablation and Implantable Contact Lens (ICL).
Apart from her refractive work, Dr Han is an expert in cataract surgery, both laser and conventional, using a variety of devices and lens implants, including complex cataract cases such as refixation and artificial iris implantation.  She also manages general eye diseases such as childhood myopia, age-related macular degeneration, glaucoma, diabetic eye disease, pterygium excision, and minor lid and squint surgeries.
A graduate of the University of Melbourne Medical School, she trained post-graduate in several hospitals in England, including at Addenbrookes Hospital, Cambridge. She was the first-choice candidate for London's King's and St. Thomas' Hospital Ophthalmology rotations. She then joined SNEC, where she practised for more than 14 years. She was awarded the Singapore Health quality service and long service awards.  She understudied Professor Theo Seiler, inventor of corneal crosslinking at the Institute of  Refractive and Ophthalmic Surgery (IROC), Zurich. She subsequently attended Cincinnati Eye Institute, USA, for an Observership in Cataracts and Anterior Segment Reconstruction with Dr Robert Osher and Dr Michael Snyder.
Dr Han was previously a Consultant Ophthalmologist at the Singapore National Eye Centre (SNEC) Cataract and Comprehensive Ophthalmology and Laser Vision Centre and Adjunct Assistant Professor at Duke-NUS. She was a faculty trainer in cataract surgery and LASIK to fellow doctors. She authored articles in scientific journals and textbooks and is an invited speaker at meetings, and is an examiner and reviewer for professional journals.  She had also formerly held appointments as Lead Ophthalmologist at SMG Vision Center, Gleneagles and Singapore Medical Specialist Centre.
Having seen her fair share of patients who sought help too late, Dr Han strongly believes that good eyesight is one of life's most precious treasures.  She makes all efforts to help patients preserve and achieve the best potential in their eyesight, guided by evidence-based medicine as well as holistic and informed choice.