LASIK Xtra
For Corneal Strengthening
LASIK Xtra refers to an additional Corneal Collagen Cross-Linking (CXL) treatment performed in conjunction with refractive surgery procedures.
LASIK Xtra enhances the refractive procedure by activating and speeding up the cornea's collagen fibres in a process called cross-linking. This reinforces the biomechanical structure of the cornea, especially for patients with thin corneas. This reduces the risk of corneal ectacsia which is the progressive thinning of the cornea that may result in the cornea bulging forward. Clinical data has also shown that LASIK Xtra can heighten the accuracy and stability of post refractive surgery outcomes and therefore may reduce the risk of requiring enhancement surgery.
LASIK Xtra is currently European Certified (CE Mark) and is undergoing US FDA-approval clinical trials.
Who is it for?
The treatment is recommended for all refractive surgery patients and is especially beneficial for patients with:
High myopia
Thin corneas
Marginal corneal scan results
Young patients
Is LASIK Xtra safe?
LASIK Xtra is a non-invasive, safe, painless and low-risk treatment.
The key components in the LASIK Xtra treatment are Riboflavin (Vitamin B2) and an ultraviolet (UV) light source. Riboflavin (Vitamin B2) is a natural occurring vitamin in our body, eyes and other food sources. It is essential for good eye health. Riboflavin has been used for more than a decade as a photosensitizer, which is a medium to initiate a reaction by absorbing light, for corneal cross-linking procedures. Riboflavin is non-toxic and also commonly used as an additive in food and pharmaceuticals.
Ultraviolet A (UVA) is one of the 3 types of invisible light rays emitted by the sun, together with Ultraviolet B and Ultraviolet C, and is the weakest of the three UV rays. Exposure to UVA light during LASIK Xtra is comparable, or even less than the exposure of the eye to UVA in outdoor sunlight during summer.
LASIK Xtra Procedure
Lasik Xtra is an additional procedure performed during refractive surgery.
Refractive surgery is performed as usual.
After the laser reshapes the cornea, riboflavin eye drops are applied to the exposed corneal bed. With 90 seconds, the riboflavin is able to penetrate the stroma to prepare the cornea for effective cross-linking.
The riboflavin-soaked cornea is illuminated with UVA light.
The light cross-links the collagen fibres within the cornea, making it stronger.
The process takes about 3 to 5 minutes per eye.
Our Technology
The KXL® System achieves Accelerated Cross-Linking in just minutes by increasing the UVA power and reducing the exposure time while maintaining the same total energy on the eye as standard cross-linking.
Benefits of LASIK Xtra
LASIK Xtra is recommended by leading eye surgeons around the world.
This treatment strengthens the cornea of the eye and has the potential to:
Enhance refractive surgery outcomes
Reduce the need for enhancement procedures
Reduce the chances of long-term changes in your vision
Stop the progression of keratoconus and ectasia
Slow down or eliminate the development of acute keratoconus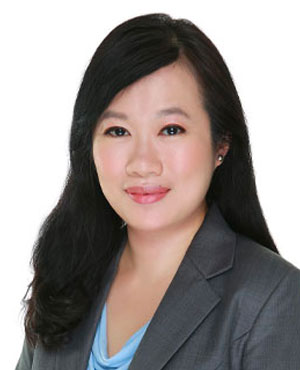 Dr Daphne Han
Senior Consultant
MBBS (Melbourne), MMed (NUS), FRCS (Edinburgh), FAMS (Ophthalmology)
Subspecialty: Laser Vision Correction and Lens Implant Surgery