Eye Surgery & Screenings Fees
Laser Vision Correction
Fees
(Exclusive of GST)
Fees
(Inclusive of GST)

For surgery done within 8 weeks from the assessment date, the assessment fee will be included in the surgery price*

*Not applicable with any other promotions or preferential rates.
For patients aged 18 and above (includes doctor's consult)

$200
$216
Bladeless LASIK
Standard
$3,188*
$3,443*
Customised/Topography LASIK
$3,760*
$4,061*
PRESBYOND for Presbyopia (Lao Hua)
$3,760*
$4,061*
Advanced Surface Ablation (PRK / LASEK / EPI-LASIK)
from $3,500*
from $3,780*
ZEISS SMILE® Pro
$4,981*
$5,380*
LASIK Xtra® (2 eyes)
$1,200
$1,296
* Treatment includes surgery for two eyes.
Treatment excludes post-op reviews for LASIK / ZEISS SMILE® Pro / Advanced Surface Ablation. Each review is chargeable at $119 (Inclusive of GST).
Medication of $98 (Inclusive of GST) is not included.
Add-Ons
Fees
(Exclusive of GST)
Fees
(Inclusive of GST)
Post Surgery Reviews (includes basic test and consultation)
from $110
from $119
Enhancement (within 24 months from Surgery date)
Price is per session (either 1 or both eyes), includes 1 post-op review, eye test / scans and 1st set of Medication (excludes sleeping pills)
$500
$540
Eye Screening
Fees
(Excluding GST)
Fees
(Inclusive of GST)
First consultation
$200
$216
Follow up
from $110
from $119
Additional charge for extended consultation (> 20 mins)
$100
$108
Basic eye tests
$30 - $50 per visit
$35 - $54 per visit
Medical report
from $100
from $108
Charges may apply if additional tests are required.
Payment Options
We Accept Cash, Nets, and Major Credit Cards:
Medisave
Laser vision correction is not medisave nor insurance claimable.
However, cataract surgery and most other eye procedures are Medisave claimable. Our clinic is able to assist with your claim.
Most private insurance providers also cover cataract surgery claims.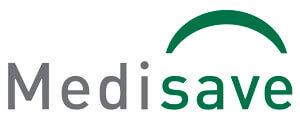 Insurance
We are on the specialist panels of various Insurance Plans: