What is Cataract?
Cataract is a condition in which the natural clear lens of the eye becomes cloudy and reduces the amount of light entering the eye, resulting in a gradual deterioration of vision. It is most commonly caused by the natural ageing process and occurs in almost every elderly person. Cataract may also be related to excessive UV light exposure. Certain medical conditions such as diabetes mellitus, eye injury, chronic inflammation, and long-term use of specific medications may also increase the risk of developing cataracts. Occasionally, it may occur in young children or at birth.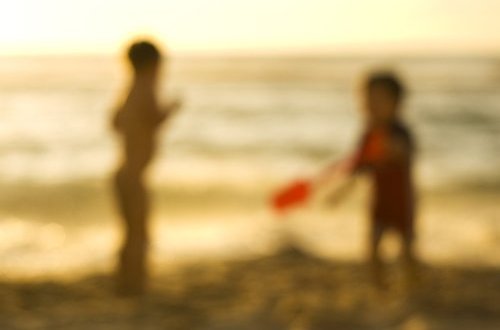 How do I know if I have Cataract?
Gradual, progressive clouding or blurring of vision that cannot be corrected despite wearing spectacles
Colours seem faded and things appear less bright
Glares and haloes around lights
Poor night vision
Difficulty with both distant vision and near vision
A continued change in spectacle power may signify the progression of the cataract.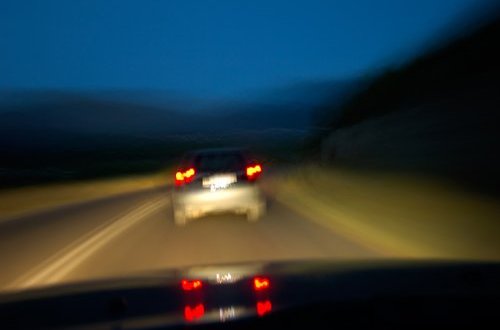 How is Cataract diagnosed?
Cataract is detected through a comprehensive eye test that includes:
Visual Acuity Test: This eye chart test measures how well you see.
Slit Lamp Examination: This test checks for any eye diseases or abnormalities
Dilated Eye Test: Eye drops are instilled in the eyes to dilate the pupils, after which special instruments are used to examine the whole eye from front to back.
Treatment with Cataract Surgery
Cataract surgery is usually recommended if the cataract is impairing one's vision and daily activities. Cataracts may also need to be removed if it is very dense and likely to cause complications such as glaucoma.
Cataract surgery is now very advanced and can be performed safely and effectively. It is performed as a day surgery procedure and usually takes less than 30 minutes to complete. The recovery is relatively fast and patients can resume most of their regular activities within a few weeks of the surgery.
Phacoemulsification is the preferred surgical technique for removing a cataract as it can be performed with smaller incisions compared with previous methods. The procedure begins with making a small incision, about 2mm to 3mm at the edge of the cornea. The cataract is broken into small pieces with a phacoemulsification probe (1) and gently removed from the eye by suction (2). An artificial lens, also known as intraocular lens (IOL), is then implanted immediately (3) and the wound often seals on its own without the need for stitches.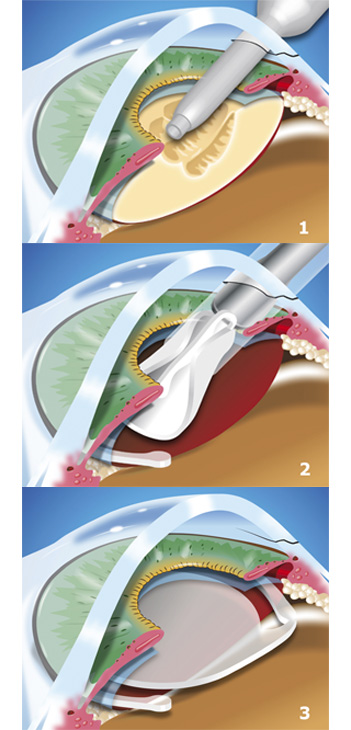 At LSC Eye Clinic, phacoemulsification is performed with either Bausch and Lomb Stellaris or Alcon Centurion machines.
Which Intraocular Lens is suitable for me?
Our clinic offers individualised IOL to suit each patient's needs. The ideal IOL choice will depend on your eye, lifestyle and expectations. In general, monofocal IOLs offer excellent quality of vision. Toric lenses are available to correct astigmatism. To manage presbyopia, monovision strategy is required. The patient may also opt to aim for good distant vision in both eyes and wear reading glasses or vice versa.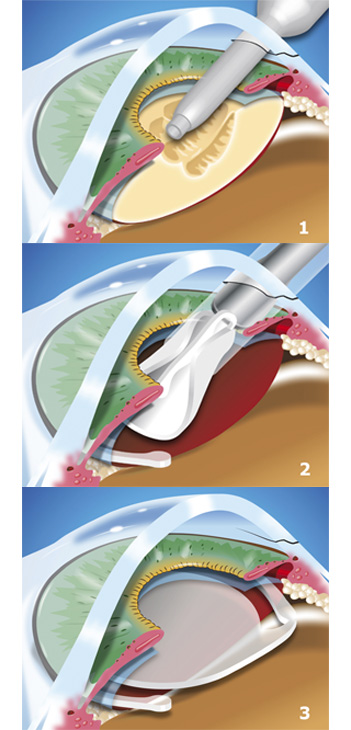 Multifocal and extended range IOLs can correct both distant vision and presbyopia, providing independence from reading glasses with minimal side effects of glare and halos. They are very well tolerated in majority of patients with healthy eyes, including post-LASIK patients. The smallest incision size available with coaxial phacoemulsification is 1.8mm. Only a few types of very select and high quality intraocular lenses can fit. This tiny wound size would typically heal faster and is associated with less surgery-induced astigmatism, aberrations and dry eyes. However, it may not be suitable for very dense cataracts.
A wide array of intraocular lenses are available for implantation. Galilei G6 combines the corneal topography (measuring up to 100,000 points compared to the conventional 20-32 points) and optical biometry to calculate the required IOL power. The IOLs are then custom-made in USA and Germany.
During the consultation, our eye specialist will discuss your evaluation results, as well as your visual and lifestyle needs before deciding on the most suitable IOL choice.
Laser Cataract Surgery
Femtosecond Laser assisted cataract surgery (FLASC) has been shown to provide the benefit of increased predictability of refractive outcomes. The laser helps to fragment the cataract to reduce the average amount of ultrasound energy required to break it up and remove it. FLASC is performed with Alcon LENSX femtosecond laser and the procedure includes corneal incision, laser capsulotomy and lens fragmentation. FLACS still require the use of phacoemulsification and patients are required to cooperate during the application of the femtosecond laser, very much like in a LASIK surgery.
Our eye specialists are highly experienced surgeons in both phacoemulsification and FLASC. During the consultation, they will discuss the specific benefits and risks to individualise your cataract surgery according to your needs.
Complex Cataract
Our eye specialists have extensive experience in cataract surgery to successfully manage and treat a wide range of unique and complicated cases such as post-traumatic, subluxed, posterior polar and phacomorphic cataracts.
Post-LASIK Cataract
The potential issue in post-LASIK cataract surgery is the reduced predictability of the refractive outcome. This is largely due to the inaccuracy in measurements of the cornea curvature for cataract surgery post-LASIK.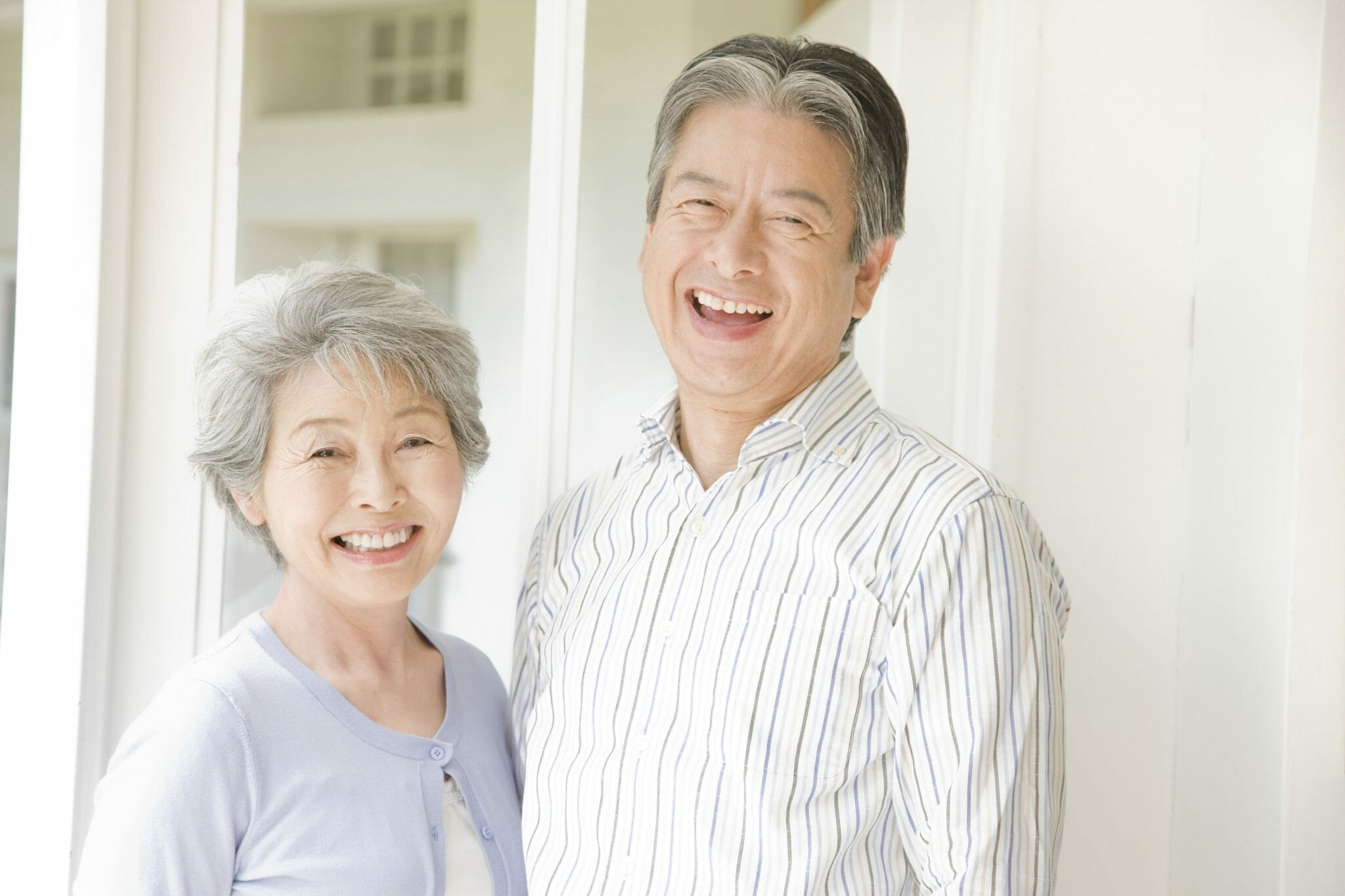 Our eye specialists are highly skilled refractive surgeons who are able to further customise the IOL for each individual post-LASIK eye to ensure a successful outcome and prevent IOL replacement. If you had your LASIK surgery done by our specialists previously, it is advisable to come back to the surgeon who performed your LASIK as he would know your condition best.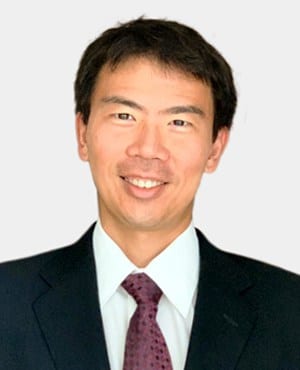 Dr Eugene Tay
Senior Consultant
MSC, MBBS(London, UK), FRCSEd,
FRCOphth(UK), FRANZCO
Subspecialty: Refractive Surgery, Oculoplastic Surgery, Cataract & Comprehensive Ophthalmology
Dr Marc Tay
Senior Consultant
MBBS (Singapore), FRCS (Glasgow),
FRCOphth (United Kingdom), FAMS (Ophthalmology)
Subspecialty: Refractive Surgery, Corneal Collagen Crosslinking, Cataract & Comprehensive Ophthalmology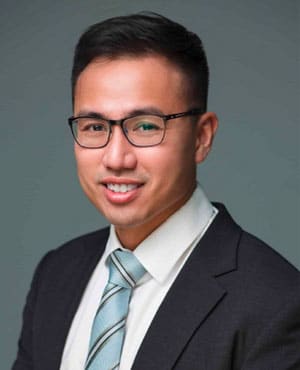 Consultant
MBBS, MMed(Ophth), MRCSEd,
FRCSEd, FRCOphth, FRCS(Glasg), FAMS, FRCS(Canada)
Subspecialty: Corneal & external eye conditions, medical retina, surgical retina, cataract & comprehensive ophthalmology