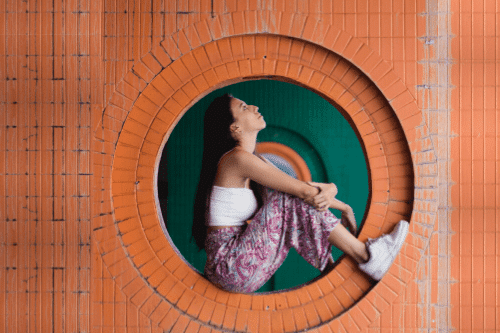 Is it Worth Spending on Lasik to Correct Your Eyesight?
Have you been thinking about correcting your vision but holding back because of the cost of Lasik? If you are in your 20's or 30's, you'll be surprised to see how Lasik can be affordable when you compare cost-savings from doing away with contact lenses and glasses. Find that hard to believe? We have done the sums for you; simply read on to see how the numbers match up!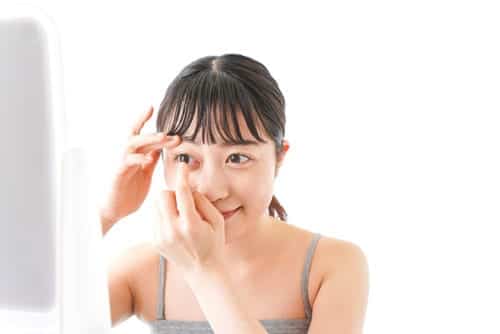 If You are a Regular Contact Lens User
The cost of contact lenses varies according to how often you choose to change your lenses e.g. monthly, bi-weekly or daily. Other factors such as lens type (Toric, Multifocal, Ortho-K), and the brand of your contact lenses, would also affect the cost of contact lenses.
We will be using the standard soft lenses' price for this simple comparison.
Type
Monthlies
Bi-weeklies
Dailies
Cost per Box
$40/mth
$50/mth
$75/mth
Additional Costs
Lens solution $20/mth
N.A
Cost per Year
$720
$840
$900
Total Spending in 10 Years
$7,200
$8,400
$9,000
Every contact lens wearer would also know that the cost of contact lenses doesn't just stop here. What about the times you had to run to Watson's to get an eye drop because your lenses were so dry that it dropped out? The usual price for such eye drops costs about $8 and yet you can't use them beyond a month. That's equivalent to an additional $960 spent on contact lenses in a 10-year timeframe!
What about the times when you wore your lenses for too long and ended up with conjunctivitis? A doctor's visit and the medications would have cost you anywhere from $80-$150.
Money aside, long-time contact lens wearers would not be unfamiliar to some inconveniences such as the following: Your eyes start to itch and your vision starts getting blurry when you have been wearing your contacts for more than 12 hours. When you get home, you spend minutes (what would feel like forever) struggling to remove them because the lenses are so dry they get stuck to your cornea.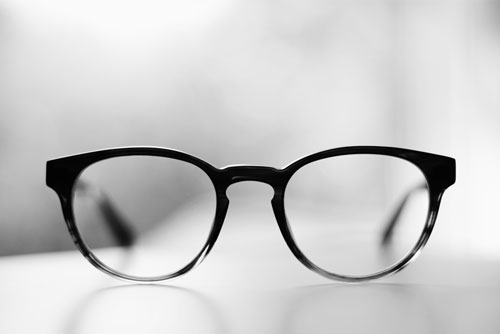 If You only Wear Glasses
Generally, the cost of glasses would depend on how often one changes lenses due to degree changes or the desire to get a new look with different spectacle frames. Being in the prime age range of 20-40s, it is inevitable for individuals to want to keep their looks up to date regularly based on what's in trend or even to just refresh their look.
Owndays, known for its minimalist yet stylish glasses, has grown popular among Singaporeans over the recent years. Their glasses are priced between $60-$298. For individuals who have astigmatism, it would typically cost double the usual price of these glasses; making the range $120-$600.
Type
Spectacles
Cost
From $60/pair for 2 years
Additional Costs
Astigmatism (x2 the original frame cost),
Progressive lenses (from $100), PC lenses (from $100), High Index lenses, and UV filter lenses.
Total Spending in 10 Years
$300
Imagine the joy of not having your glasses slide down your nose and the constant need to adjust them. You can also enjoy your bowl of hot food without steam fogging up your lenses. We'd say, this happiness can be "bought" at a reasonable price and is definitely worth considering.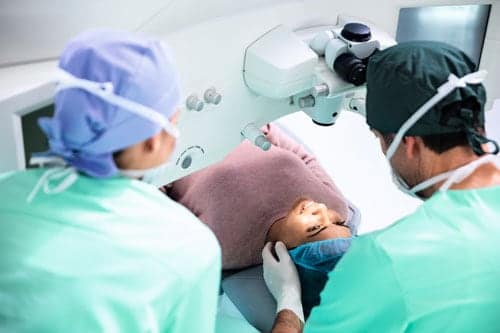 So How Much does a Lasik Procedure Cost?
There are many laser refractive options available in the market apart from LASIK – from all-laser LASIK to wavefront-guided LASIK, advanced surface ablation (ASA) techniques to ZEISS SMILE® flapless laser vision correction.
Advanced surface ablation (ASA) techniques are usually performed on patients who are not suitable for LASIK due to very thin or steep corneas to preserve as much corneal strength as possible.
LASIK has been a popular option for the past 20 years due to its many successful outcomes and its reduced post-surgery discomfort as compared to the advanced surface ablation techniques. It can correct varying degrees of myopia (short-sightedness), hyperopia (far-sightedness) and astigmatism. LASIK also allows for a customised treatment, Wavefront technology, that is specially catered to achieve precise and accurate vision correction. The quality of vision after Customised LASIK is better especially in low-light conditions especially driving at night, and if one has higher astigmatism1.
ZEISS SMILE® (Small Incision Lenticule Extraction) is an alternative to LASIK and is able to correct myopia (short-sightedness) and astigmatism. It is suitable for patients with high myopia (500-1000 degrees), astigmatism (up to 500 degrees), dry eyes and intolerance to contact lenses.
Here's a quick comparison chart:
Type
ZEISS SMILE®
LASIK
ASA
Flap Procedure
No
(4mm Micro Incision)
Yes
No
(Cornea Skin Removed)
Ability to Correct Myopia
(Degrees)
Up to 1000
(Best 500-1000)
Up to 1500
Up to 500
Ability to Correct Astigmatism
(Degrees)
Up to 500
Up to 500
Up to 300
Cornea Thickness Suited for Procedure
Thick
Thick
Thin
Post-Surgery Pain
Post-Surgery Temporary Side Effects
(Eg. Dry Eyes)
Price
$5,380
from $2,997
from $3,780
It's all a matter of perspective…
Also, if you are a regular consumer of bubble teas or Starbucks drinks, have you thought about how much you are spending on these beverages? A cup of Starbucks costs an average of $7, and if we were to have it for even just twice a week, we will spend a whopping $7,280 in 10 years. Data2 provided by GrabFood also showed that people consume bubble tea once a week on average. Considering each cup of bubble tea costs about $5, that makes it $260 in a year; $2600 in 10 years.
If you are willing to splurge on these drinks, what's stopping you from investing in improved vision through laser vision correction? 
We've seen how refractive surgery has changed the lives of many individuals and would love for many people to experience this transformative journey!
Lastly, LSC Eye Clinic offers interest-free instalment plans with certain credit cards. Speak to us to find out more.
Schedule a consultation with us today!