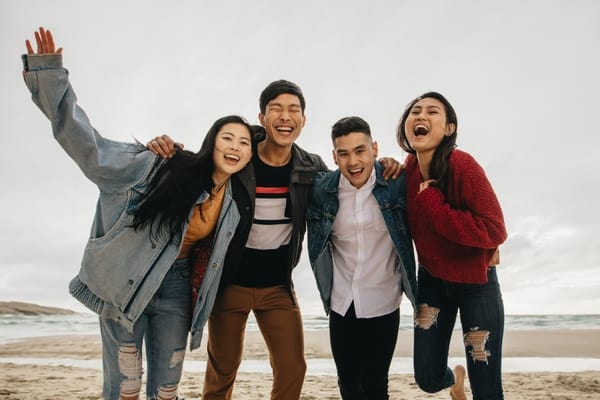 The Ultimate Guide to Laser Vision Correction
Many would have heard about LASIK and have an inkling that it's a procedure used to correct imperfect vision e.g. myopia, astigmatism, hyperopia and presbyopia. For those who are thinking of bidding glasses and contact lenses farewell, the next step is probably to understand how laser vision correction can work for you.
LASIK is only one of the many laser vision correction options available today and different options including ZEISS SMILE® and Advanced Surface Ablation (ASA). So while you might be considering LASIK only, your ophthalmologist may ultimately suggest another procedure that may be more suited to your condition and needs.
Here is an introduction of the various treatment options.
How Do Lasers Correct Vision?
Myopia (short-sightedness), astigmatism and hyperopia are vision problems caused by irregularities in the shape and length of the eye. This leads to blurry vision if glasses or contact lenses are not used.
In general, the laser is applied in a highly targeted manner to reshape the front of the eye, so as to adjust the focusing of light rays and allowing clear vision.
LASIK
With more than 28 million procedures performed worldwide, LASIK, also known as Laser in situ keratomileusis, is a two-step procedure that involves the creation of a flap in the cornea, using either a microkeratome or a femtosecond laser.
The excimer laser will then be used to reshape the cornea in order to rectify the refractive error, before the flap is put back in place. The whole procedure usually takes approximately 10-15 minutes for both eyes.
LASIK technology comes with two options – Standard LASIK and Customised LASIK. Customised LASIK is personalised for the individual and is based on computer scans, allowing for better night vision.
What can LASIK correct?
Myopic errors of up to 1500 degrees
Astigmatism of up to 500 degrees
Hyperopia of up to 300 degrees
Are there side effects to LASIK?
Some common side effects of LASIK include dry eyes, night vision issues such as haloes, starbursts and glare. The dry eyes may last for a couple of months after the surgery; whereas haloes, starbursts and glare may be present for up to 12 months, or sometimes even longer.
Cost of Lasik: from $3,198
Advanced Surface Ablation (Epi-LASIK, LASEK, PRK)
Advanced Surface Ablation procedures include Epi-LASIK, LASEK, and PRK. These are surface-based laser refractive treatments, which means that the surface layer of the eye (specifically the epithelial cells) is removed before using laser to work on the cornea.
Unlike LASIK, no flap is created. Generally, the recovery period is longer than LASIK and a person typically requires 5 days off work. The entire laser vision correction process usually takes approximately 10-15 minutes to complete for both eyes.
The difference among the various surface ablation procedures lies in how the surface epithelium is removed:
EPI-LASIK (Epithelial laser in situ keratomileusis) uses a blunt automated blade to separate the corneal epithelium.
LASEK (Laser assisted subepithelial keratectomy) uses a diluted alcohol solution to loosen the epithelium, which will then be gently removed.
PRK (Photorefractive keratectomy) removes the epithelium manually with a blunt instrument.
As Advanced Surface Ablation is a flapless procedure, there are no flap-related complications. However, it has a longer recovery period1, and has an increased risk of corneal scarring2 for higher treatments. Hence, our doctor uses an anti-scarring medicine called Mitomycin C in all cases.
What can ASA (Advanced Surface Ablation) correct?
Advanced Surface Ablation can correct myopia of up to 500 degrees, astigmatism of up to 300 degrees. It is more suitable for those with thinner corneas and lower degrees of myopia and astigmatism.
Cost of ASA: from $3,626
ZEISS SMILE®
The increasingly performed laser refractive procedure with more than 3 million surgeries completed globally – ZEISS SMILE® (Small Incision Lenticule Extraction) is a minimally-invasive and gentle flapless procedure.
During the 10-15 minute procedure, a low energy laser will create a piece of lenticule followed by a 4mm small incision through which the lenticule is removed. The removal of the lenticule allows the cornea surface to flatten and light rays to be more accurately focused on the retina.
As it is a flapless procedure, there are no flap-related complications e.g. displacement or wrinkling of LASIK flaps and a shorter physical recovery time. Corneal structure is also better preserved. There are also less dry eye symptoms after surgery.
Flapless procedures such as ZEISS SMILE® are typically recommended for individuals who participate in contact sports (e.g. Muay Thai, football, etc).
ZEISS SMILE® can correct refractive powers of up to 1000 degrees in myopia, and 500 degrees in astigmatism.
Cost of ZEISS SMILE®: $5,380
Monovision for "Lao Hua"
Presbyopia, also commonly known as "lao hua", is an age-related eye condition where the lens inside the eye decreases in elasticity, causing difficulty for the eye to focus on near objects. It is usually present in individuals aged 40 or older.
The treatment of presbyopia or "lao hua" is called Monovision, which is available with all laser techniques. It involves leaving behind a small degree of myopia in the non-dominant eye to allow better near vision. However, this is at the expense of distance vision and a period of adaptation is needed.
Before going for the procedure, individuals are advised to understand the concept of Monovision. At LSC Eye Clinic, our optometrists will schedule a time with you to try on a pair of trial lenses, so as to simulate what you might see after the procedure. Thereafter, you can better decide if this procedure is for you.
Conclusion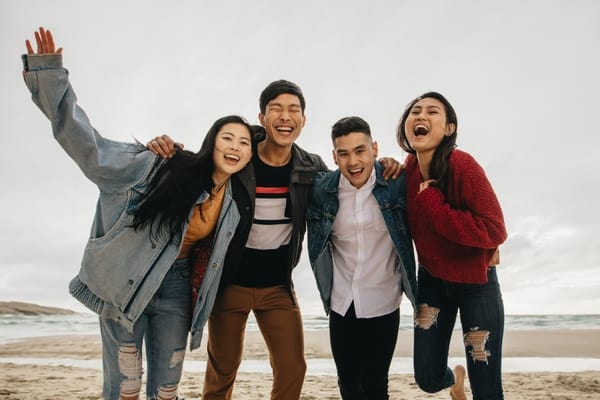 While the above laser eye surgery procedures have been performed on countless people worldwide, it is important to note that not every individual is suitable for laser vision correction.
The criteria for laser vision correction are as follows:
at least 18 years of age
stable refractive power
and the absence of pre-existing eye diseases such as cataracts or glaucoma
As pregnancy can also affect vision temporarily, expectant women are also not eligible for laser vision correction.
An eye examination is required to assess suitability for laser vision correction. The assessment results will then inform your ophthalmologist on the most suitable option for you.
Schedule your laser vision correct assessment today.
Request for an appointment.

Monday to Friday: 9am to 6pm
Saturday: 9am to 4pm
*Last Registration Time 2pm
Sunday & PH: Closed